The Importance Of Quality In AR 15 Parts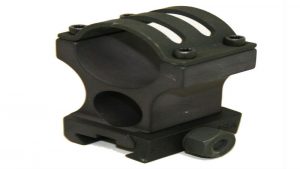 As the most popular long gun in the United States, the AR 15 is a popular option for hunters, competitive shooters and even for the casual shooter. The popularity of the weapon also creates an influx of aftermarket parts to customize the gun.
Why Quality Parts Matter
The choice of customized AR 15 parts is part of the appeal of ownership. It is possible to fully personalize the weapon to your shooting style, to add accessories and to create an ideal look. With the options available, style, functionality, and appearance can be easily configured to suit personal tastes and preferences.
Unfortunately, not all aftermarket AR 15 parts are manufactured with the same focus on quality and precision. This can make it difficult to install the parts and may require reconfiguring of the gun or the part to make the match. Additionally, some parts may simply be easily damaged either through corrosion from incomplete finishing or through poor craftsmanship or design problems.
To avoid these issues, there are several things an AR 15 owner can do to ensure only quality parts are purchased.
Buy From Reputable Manufacturers
It may be tempting to buy AR 15 parts through online auctions and from private sellers or middlemen importers, but lack of quality control and precision manufacturing makes these parts the most likely to be of lower quality.
On the other hand, buying from a recognized, established US-based AR 15 component manufacturer gives you the confidence in knowing the parts are produced to exacting quality control and standards.
Additionally, the top parts manufacturers for AR 15s and other long rifles will have approved distributors or dealers throughout the country. This provides buyers with the option of ordering direct from the manufacturer or going to a local dealer and seeing the part before making a purchase.