Getting The Most From Lead Bar Suppliers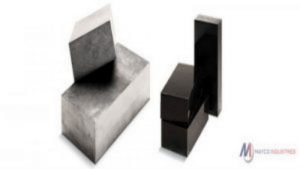 Most companies using lead bar will require other types of lead as well. This may include lead babbit, pig lead, lead pipe or perhaps lead wire. Finding lead bar suppliers offering the volume, the alloys and the shapes and sizes needed will always be an important factor to consider.
Finding one lead supplier for all of your lead requirements in any industry or application will save a company time, money and labor. Using one of the top lead bar suppliers provides a quality product as needed, with one invoice, one ordering process and one delivery to unload.
Look for Specialty Companies
Most metal supplier and distribution centers will stock some amount of lead, but this is decreasing over time. For plumbers, roofers, ammunition manufacturers and for construction of radiation facilities, the volume will be a challenge for these distributors.
Going directly to lead bar suppliers manufacturing the extruded bars and fabricating their own lead sheet, cast weights and other lead products will ensure volume orders are not a problem.
Additionally, these specialty companies work to internal quality control standards. This provides a superior alloy and final product both within orders as well as in orders placed over time through the company. For fabricators and manufacturers, this consistency is essential.
Shipping Locations
The density and weight of lead make it costly to ship. Some of the top suppliers of lead products offer multiple warehousing and distribution centers across the country. This is invaluable to a business and can save considerably on shipping and freight costs on both single orders as well as regular orders.
It is also possible for the established suppliers to provide will-call service from the distribution centers. This allows the company to arrange for pickup of their order, shipping using their own trucks or contracting their own freight service for cost savings.