The Advantages Of LED Garden Lighting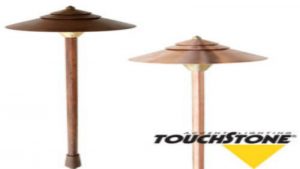 More and more homeowners are installing LED garden lighting on their properties because of the many advantages such lighting provides to them. Such advantages include accentuating of their gardens and yards, more efficient energy usage, and improved security and safety.
Accentuation of Gardens and Yards
Many homeowners are proud of their gardens, often having exquisite flowers and/or plants that they want to display proudly to guests and visitors to their properties. The installation of LED garden lighting can really put a spotlight on these flowers/plants and accentuate their presence to the guests, and visitors homeowners have to their homes. Many guests and visitors will be astonished by the pure sight of these flowers/plants due to the LED lighting on them.
More Efficient Energy Usage
The advancement of LED lighting technology makes the installation of LED garden lighting a great choice for homeowners looking to accentuate their flowers/plants without spending a fortune to do so. LED bulbs use less energy than traditional light bulbs, thereby resulting in energy cost savings for the homeowner.
Such lighting can also be on only at the best times, such as on cloudy days, at night, or via motion, further reducing energy costs. This type of lighting can utilize electricity, solar energy, and/or batteries to help further maximize energy efficiency.
Improved Security and Safety
Especially at night or after precipitation has fallen, LED garden lighting can help to illuminate the area so that people remain safe and secure. Having such lighting at night can help to make the area more inviting to visitors/guests and less inviting to would-be criminals and thieves. This also allows homeowners to display their flowers/plants at any time of day or night. Additionally, if the area has been saturated by precipitation, people can feel more secure with their footing when the area is lit up by such lighting.