Illuminate Your Yard with LED Walkway Lights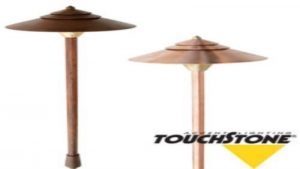 Lighting the around the home and yard can create a warm and inviting space for friends and family to gather. LED walkway lights are perfect for lighting a path or walkway. LED outdoor lights can transform a yard to draw in guests from inside the house to the outside world. It creates a relaxing space that is simply rewarding.
Backyard landscapes are not complete unless they contain lights to brighten spaces that are normally dark. Adding lights around a pool area, a shady corner or a desk not only provides ambiance but also safety. People who are unfamiliar with your yard can easily trip, or they could walk right through your carefully planned flower garden. By lighting a specific area, you will provide safety for your guests and pets.
There are generally two options for LED walkway lights: low-voltage or solar power. Solar power is the most convenient way to add light. It requires no digging for laying of electrical wires.
Low-voltage lights are typically less expensive than solar-powered lights and will keep the same brightness the entire time they are turned on. These lights require the installation of the wiring. Most come with a kit to help with the installation.
Solar-powered lights require no wiring. Just place them in the ground where you want the lights. They are eco-friendly because they do not use any electricity. However, the lights tend to start fading after several hours if they do not get enough sun during the day.
Both low-voltage and solar-powered lights are available in stylish lamps to match any outdoor areas.
For a romantic effect, try adding some soft lights around a deck or next to a wall. Soft lights are visually more appealing than harsh overhead lighting.
To add interest to a walkway, alternate LED walkway lights along the path. Add alternating low-level lights along pathways will provide a lit path area and add ambiance.