In Search of the Best 3D Milling Service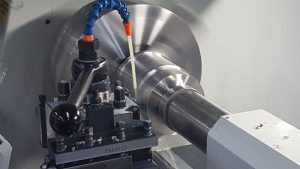 If your shop has limited capabilities, you have two basic options. A. You can expand by adding more equipment (and hire more skilled help) or B. Go with a trusted 3D milling service. The most cost effective strategy involves outsourcing this kind of work but which company should you go to? Let's look at some important things to consider when you check out machine shops.
Business Experience
Suppose you are thinking about two different shops to work with. One is relatively new and the other has three decades of machining experience. When you choose experience you greatly lower your risks of running into problems at some point in the future.
Are They Big Enough?
Small shops may do excellent work and have skilled machinists. However, you might be dealing with a large order from a customer with a short turnaround period and you should have a shop capable of handling large orders when needed. Look for a company with 10 or more machinists and a large facility with many machines.
Can They Handle an Entire 3D Milling Project?
Some shops can duplicate parts for you but what if you know what you need but are not sure how to produce it? The best shops can take your drawings and bring them to life. On the other hand, they can also work with you in the design phase and help you create exactly what you want and need. The best shops employ experienced designers and machinists who are willing to go the extra mile and work out every detail.
Additional Services
You might have other machining needs besides 3D milling. When you choose a machine shop with a wide range of services you have assistance with many other aspects of your business. For example, your shop can help you with boring, prototyping, threading and turning for a large range of metals and materials.