Finding and Hiring a Dog Walker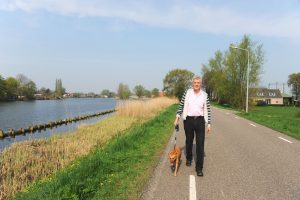 If you work more than 6 hours a day and own a dog, you need a professional dog walker. Urban life can be hard for a dog especially if the pet owner works long hours and the dog is kept in a cramped city apartment. There is no reason why a city dog can't enjoy a fantastic quality of life. Living in the city has its disadvantages, but it also brings with it levels of stimulation such as smells, sounds, and sights that rural or suburban dogs never get to experience. Finding and hiring a dog walker in New York is easy when you turn to NY Tails. They have several professional dog walkers and provide convenient and flexible dog walking services.
Dedicated Dog Walkers
No matter if your work hours keep you away from home or you have an active social life, you can rely on dedicated dog walkers to help. Your pet won't have to spend long periods of the day alone anymore when you hire a dog walker. A dog walker will work with your schedule and take your pet out for relief and exercise at least once a day. This alone will make a huge difference in your dog's life. It will break up those long solitary hours and give your dog a chance to be outside in the fresh air, stretch its legs and be active. Dog walking experts are loving, caring, and committed to ensuring your dog is happy, safe and content when under their professional care.
Your Dog Receives the Attention it Deserves
When you hire a professional dog walker in New York from NY Tails your dog receives the attention it deserves. From pet sitting services to dog walking services, a dog walker expert is there for your pet's specific needs.