Benefits of Data Visualization Software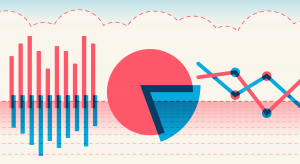 Many business owners recognize the importance of utilizing software to manage their business activities. And, of course, there are many ways of doing this. One key investment to make is data visualization software. This is a newer area of focus and one with some outstanding benefits for most types of companies. Consider the ways it can help your organization.
Look at the Ways It Fits Your Needs
Data visualization software allows for information to stream into the software tool and be analyzed immediately. As a result, you gain more insight and information within moments, and you can use that information to make better decisions faster. It also allows you to see the relationships and patterns in various activities within your business. You can see how certain operating conditions or circumstances impacts business performance. Of course, this is always important – with so much competitiveness present, this can matter significantly to your bottom line.
Imagine being able to gather information and act on it right away. How could this help your business manage emerging trends? You will be able to act faster and take better advantage of those trends. And, of course, you can interact with this data in various ways. Could one decision lead to a better outcome than another? With this tool, you can transform data into various "what if" situations to learn what could happen. That's empowered thinking and planning.
Data visualization software is quite customized. You can use it to achieve a variety of goals no matter the industry your business is in. Most importantly, this type of tool can give you the insight to act and react faster than your competitors, giving you that all important advantage over the situation and help you to create better profit margins. Imagine how learning more and visualizing outcomes can help your business.