Are You Looking for a Boat Rental in Naples, FL?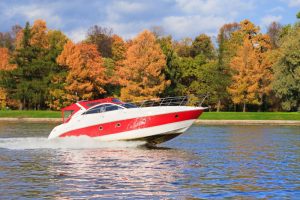 You simply cannot enjoy Naples, Florida without taking to the water. That is why boating is such a popular activity. Whether you are a local resident or visiting the city, you can experience a sensational time boating or fishing.
Making a Boat Selection
A boat rental in Naples, FL involves one of various boat styles. It is based on the number of people and the hours spent boating. For example, you can choose to rent a sports deck boat that holds as many as five passengers and take it out on the water for two hours, four hours or all day.
How Many Are in Your Boating Party?
Some of the boat rental offerings hold a large number of passengers—some as many as 15 people. Therefore, you can take a boat out on the water if you are going solo or if you are part of a large gathering. Some of the newer boats offer coverings for shade as well as coolers for drinks.
Boats Can Be Delivered
When securing a boat rental, you will need to figure out how long you will need the boat and how you will be using the vessel. For example, some people rent a boat for several days. If you have a slip/dock at the location where you are staying, the rental company can deliver the boat to the site.
Sunset Cruises
Some places, such as Extreme Family Fun Spot, also offer boats for rent for sunset expeditions. During these occasions, you can take a boat out from 5:00 p.m. to 9:00 p.m. or from 6:00 p.m. to 10:00 p.m.
When Were You Born?
Boaters who were born after January 1, 1988, must show they have passed a boat safety course, or that they are in possession of a boating license. Anyone who navigates a boat must show that he or she has previous boating experience.
While some people rent cars to drive around town, you will find that a boat rental is a lot more fun, especially if you are enjoying the Florida sunshine and a watery landscape.