4 Things to Keep an Eye Out for When Choosing Sheet Metal Fabricators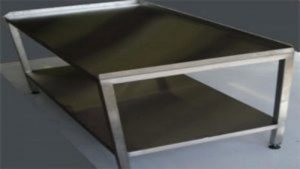 If sheet metal fabricators are essential to your operations, choosing the right one is key. Keep an eye out for any of the following issues, though, to find the best one:
Lead times
How long will the process take? Don't just calculate delivery times. Consider the entire transaction—from putting in an order to getting the delivery. Does the company's timeline work with your schedule? The last thing you want is to end up with delayed shipments. That's why finding out lead times is crucial.
Order restrictions
Many companies have a set minimum for orders. Are your volume orders well above the minimum? Don't forget to check for maximum volume orders, too, though. Just in case the supplier you choose isn't all that equipped to handle large-volume orders, you might need to rethink delivery times or look for another supplier to work with, if not fill in the production gap.
Storage and handling
Does the company have the facility to properly store and handle those orders? Confirm this by getting in touch with the company and asking about their storage and handling facilities, Business says. Also, are employees in contact with those orders trained in proper handling techniques and practices? If your orders keep coming back to you with a ton of damage, then you might want to browse through sheet metal fabricators and switch to a new one.
Returns
What is the company's return policy? A lot of firms have a firm 24-hour or 3-day window for returns. Miss that and you won't be able to return orders, no matter how damaged these are. By reading and being fully aware of the terms and conditions of the return policy, you can take steps to ensure you won't miss that window. It's also a smart move to inspect orders once these arrive to check for damage.
About The Author