Why Personal Training is a Good Idea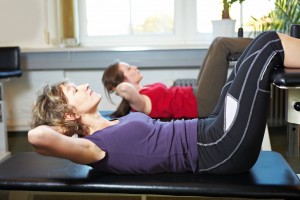 What do you see when you look in the mirror? If you don't like what is staring back at you, don't get in a mood about it – do something about it! The fitness trend is sweeping the globe and more people than ever before are jumping on the personal training bandwagon to achieve their target weight. Personal training – isn't that just for celebrities and rich people, you ask? The answer is no. These services are now readily available to people from all walks of life and best of all, they are fairly affordable and very enjoyable. A personal trainer will give you undivided attention and will listen to you intently, so that you can work together to get that beach body just in time for summer. If you're not yet sold on the idea of breaking a sweat with a personal training expert, discover the benefits of these one-on-one services.
Train At a Pace That Suits You
Attending classes means that you will need to keep up with the pace set out by the class teacher. Should you be late for a session or miss a class due to other commitments, don't expect the other members of the gym to wait up for you! What's great about personal training services is that you can discuss your availability and daily schedule with the trainer, who can then set out a plan with a pace that you both feel comfortable with.
Try Out Different Types of Gym Equipment
You won't be limited to using exercise balls, free weights and treadmills when you participate in workout sessions with personal training experts. A personal trainer will aim to diversify your sessions, so that each physical activity targets different parts of the body and keeps you focused. In order to do this, they must first provide you with access to a plethora of gym equipment, so prepare to become exercise educated!
Work Out in Different Environments
A personal training professional knows that the environment in which a person trains can have an effect on his or her performance. To ensure you are excited for every single session, the trainer will organise sessions in various locations, such as at the local park, in a field near the gym, inside different rooms of the gymnasium, etc. The more often the personal trainer mixes up the environment, the more interested you will be in attending sessions and the easier achieving your target weight will be as a result.
Bodylicious Bootcamp offers personal training services at the facility in Merrylands. To discuss rates for private sessions, call 0424 744 222.