What Happens During A Dental Visit In St. Augustine FL?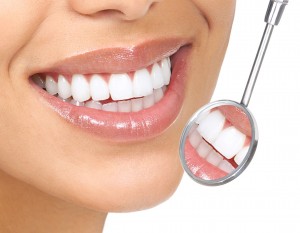 While you likely remember visiting the dentist when you were a kid, most adults tend to neglect their teeth once they become an adult. You may not have had insurance, didn't have the out-of-pocket money or were only scared. However, you have decided that you want to change that and get your teeth checked and be healthy again. That is great, but you'll probably still be worried about your first dental visit in St. Augustine FL. Typically, the visit will include two parts and will take about an hour, though it could be less or more, depending on your particular needs and how long you have neglected your teeth.
Checkup
The first step of the visit is to check for any problems and to remove the plaque and tartar buildup on the teeth. Many dentists will ask that you have an x-ray done of the mouth to help them see any potential problems even better, especially if you haven't had one in a while.
However, the plaque and tartar must be removed from your teeth first because it can be difficult to see any potential problem areas and something may be missed. The dentist or hygienist will use a special scraping tool to remove the buildup. It shouldn't hurt, but if it is awful, you may feel discomfort.
Afterwards, your gums and teeth will be checked thoroughly. A special tool is used to measure spaces between the teeth and gums to ensure that the areas are shallow. Gum disease can be shown by having deeper areas. Your teeth will also be checked thoroughly to find any possible decay or other problems.
Cleaning
After your checkup, your teeth will be cleaned. In some cases, the checkup occurs before the plaque, and tartar are removed, to see any first sign problems. It is all up to your particular dentist. If it didn't happen earlier, the tartar and plaque are scraped away from the teeth and then polished. Gritty pastes are usually used for the polishing, which can remove surface stains and shine the teeth well.
After the polishing, your dentist will likely floss between the teeth to ensure everything is clean.
Afterwards
After your visit, you should continue brushing and flossing twice a day. Mouth rinses can also be used to help fight off bacteria until the next visit.