Tips on how to act in court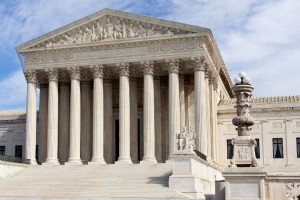 If you've been summoned to appear in the Butte County Superior Court, you are probably feeling a little frightened, overwhelmed and confused at the process. Lawyers are is in court all the time and will take certain procedures for granted, thinking that everyone knows the process. Although your lawyer should go over certain things before you go to court, here is an overview of some basic do's and don'ts.
DO:
Turn off your cellphone: Yes, off, not on silent or vibrate.
Appear on time: Being late for court will not go over well with the judge. If possible, arrive 30 minutes early.
Dress appropriately: Formal wear isn't necessary, but a clean and pressed suit or skirt is always a good choice. Refrain from wearing jeans that are worn or ripped (whether or not you bought them that way) or other clothing that can be regarded as too casual. T-Shirts with messages (especially offensive ones) should be strictly avoided.
Be respectful to all parties: Talking out of turn, being rude or acting inappropriately will not win you any points with the judge.
DON'T
Chew gum: It is considered disrespectful and can be distracting to other parties.
Argue with the opposing party/lawyer: This can make you appear contradictive and will not help your case.
Interrupt: Always hear the other party out, and respond once they have finished.
Give flippant answers to the judge or opposing lawyer: Always answer questions with respect and in a clear and concise manner.
Be rude to the judge: Always show respect when answering his or her questions.
Most judges will understand that you will be nervous during the proceeding, particularly if your offense is a serious one. Count on your lawyer to guide you. Your lawyer will go over what to expect and how things are going to play out. The more respectful and cooperative you are, the better your chances of having a favorable outcome. For more information click here.