Tips For Changing Out An AR15 Gas Block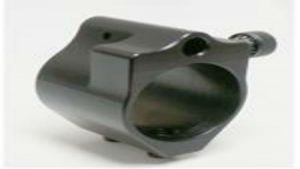 While the gas block may not be the first thing that many AR15 owners choose to change, there are several reasons why it may become necessary. Generally, the AR15 gas block that comes with the weapon from the factory will last a lifetime as the explosion of gas with each shot fired keeps it clean and free from any type of buildup.
However, some types of optics can be problematic with a standard AR15 gas block. This is often more of an aesthetic issue with the gas block or when the gas block is sitting too high to allow the correct mounting of the optic. In some cases, and depending on the sight selected, it may even be an issue with a fixed front sight.
Removing the Current Gas Block
Depending on the specific weapon the AR15 gas block may be simple or slightly more complicated to remove. There are a few parts that will need to be removed, and some will be reused, so it is important to understand what you are doing and what is important to ensure is not damaged in the removal process.
The first thing that will need to come off is the muzzle brake. This will need a bench vice as well as specialized barrel vice to hold the barrel and unscrew the fastener. Then, you will need to use a punch to remove the pin, but be careful not to damage the gas tube unless you plan to replace that as well.
Installing the New
A handy tip is to make sure to align the rear hole on the new gas block with the existing hole. This will ensure that the gas ports will line up and the system will work.
If there are any concerns or doubts about the process, have the replacement completed by a gunsmith. This will ensure the new gas block is correctly positioned and also avoid any possible damage when trying to remove the old system.