Three Tips for Decorating a Banquet Hall in Council Bluffs, IA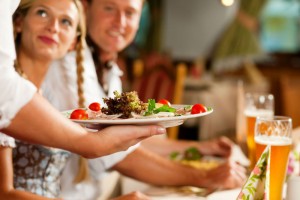 Choosing a banquet hall is a tricky task in itself. Deciding how to decorate the hall is a whole other story. Many halls have strict rules on how the space can be decorated and what types of materials can be utilized. A Banquet Hall in Council Bluffs IA can be decorated nicely, but it needs to be done so in a careful manner. With these three tips for decorating, any host or hostess can turn their rented space into an event to remember.
Use Poster Putty
Rather than hanging up decorations with tacks or tape, a better alternative is to use poster putty. Some halls already ask this in their rules and regulations but, if not, it should be used anyways. Tacks will leave small holes, and tape can leave behind residue. Poster putty can be removed easily, leaving no damage to the surfaces.
Consider the Food Placement
Chances are, a caterer will be called in to set up the food. The placement of the food table plays a major role in the overall design of the room. The placement needs to be considered beforehand so the decorations can be set up accordingly, such as whether or not centerpieces should be used or the type of table runner to be used. A table along the wall is often ideal for food placement because it keeps it in view, yet out of the way of the main floor space in the middle.
Find Colored Glassware
The glassware can be used as an alternative decoration rather than simply for drinking. Instead of choosing clear glasses, colored glassware should be considered. It is a unique way to match the color scheme or theme for the event.
A Banquet Hall in Council Bluffs IA needs careful decoration consideration. Not just any materials will do for hanging, as some leave marks behind. Poster putty is the ideal choice. Food placement also needs to be considered, and even the glassware can be colored to add another decorative idea to the venue. Brandeiscatering.com offers venues and halls that can be decorated beautifully. They also provide catering services that can be discussed prior to choosing the food placement in the room.