The Benefits Of Choosing Waukesha Valves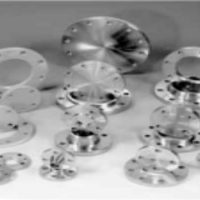 For those working in the food and beverage processing industry, or in the industrial processing industries, the name Waukesha will be a familiar brand. This is a brand of pumps, valves and pump components which can be found around the world. The Waukesha Cherry-Burrell brand also includes dispersion equipment as well as heat exchangers.
One thing people may not be aware of is the versatility of valves produced by the company. Waukesha valves can, of course, be used to replace original OEM valves in original pumps. However, these valves can also be used in a wide range of other pumps from different brands, which makes it possible to upgrade to a higher quality part with a replacement.
Built to Last
All valves need to be carefully maintained in sanitary processing systems. This includes being selected to suit the exact system requirements, pressure, media, temperature and flow rate through the system. It will always be critical to match the correct valve with the system. If there is a concern about the correct model, talk to a Waukesha distributor to make the right selection.
With the choice of Waukesha valves, there is also the knowledge of the design of the valve to allow for easy cleaning in the system and to have limited maintenance requirements. For busy production and processing facilities these factors, combined with dependability, are an essential consideration.
Ease of Installation
While the Waukesha valves do have a long-life cycle, they are also designed for easy installation. Many of the valves on the market required the entire valve replaced after any type of damage to a part or component of the valve.
Waukesha has a different approach. Many of the valve models offer the ability to simply replace the damaged component within the valve. This reduces downtime and also helps to save the cost of a repair.