Reasons To Hire Bathroom Renovation Specialists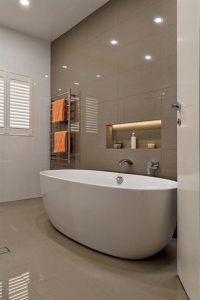 Remodelling is an excellent way to give you a fresh perspective and a new look for your space, and it can also add value to the home. As such, it is considered a worthy investment for many homeowners. Hiring bathroom renovation specialists like those at Adelaide Bathrooms ensures that everything is done properly, within budget, and on time.
The Whole Process
The biggest problem for DIY lovers is that they will still likely require electricians, plumbers, and carpenters,. They usually have friends or acquaintances that dabble with electronics, plumbing, and building, and utilise their skills instead of hiring professionals. The problem is that if something goes wrong, you could be responsible for damages and injury to your friends or family.
Bathroom renovation specialists are there through the entire process from design and ideas to pre-construction, installation, and walkthroughs. They ensure that everything is done right, so you don't have headaches and problems afterward.
It Isn't One-Size-Fits-All
Remodelling bathrooms isn't easy and isn't a one-size-fits-all task. Each home will require different things and each person will prefer different options. Therefore, you need bathroom renovation specialists who are knowledgeable and understand the trends and fads in bathroom designs.
They can also help you think about overlooked areas, inform you about new options and materials, and help you choose budget-friendly options that are just as good as the more luxurious ones.
Can't Design
Another reason to consider a specialist is that you aren't creative and don't feel that you can design the room to fit your needs. You may know that you want a stand-alone shower or tile that looks like granite, but you don't know how to tie it all together. The specialist has designers on hand to help and will walk you through the process.