Questions To Ask An Industrial Scale Company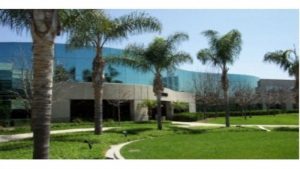 While an industrial scale may not be the most costly equipment purchase in a plant or processing facility, an inaccurate scale can cost a company in waste, incorrect packaging or even in poor or inconsistent quality that drives down sales.
Whenever a scale is used as part of the process line or production line, it is critical to have one that is accurate, easy to calibrate and offers the features that make it user-friendly. If you are in the market for such a sale, start by finding a top industrial scale company and then reviewing the scales they offer to fit your requirements.
It is a good idea to get to know a bit about the industrial scale company you are considering. Browsing their website is a good start. A company that has an informative website sends a message that this is a company that cares about educating customers about their products.
In addition to reviewing the website, make a call and talk to the company to ask any questions. Between the website and the phone call or email, be sure to get an answer for the following inquiries.
Business in the Industry
While all scale companies for industrial products will have a range of scale systems, does the company you are considering had any specific experience in your industry? This experience can be invaluable in helping you to choose the best weighing system as well as assisting with any challenges you are having with the weighing process.
Training and Service After the Sale
There are a few scale companies that offer significant customer support and service. These companies can provide in-house training, installation and startup support, calibration and routine maintenance as well as emergency repairs in the field.
Reviewing what the industrial scale company is committed to with regards to their customers and products is a big part of finding the right scale manufacturer to partner. You will have confidence in the scale and also in the quality of interaction you can expect in the future.