Points to Ponder With Party Venues in Downtown Atlanta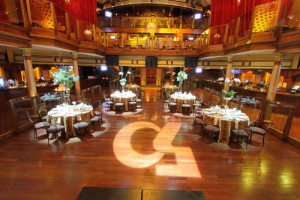 Planning a celebration requires choosing the right location for the party. When the goal is to lease one of the Party Venues in Downtown Atlanta, it pays to think about what type of features are needed to make the event a success. Here are some of the points to ponder when considering the merits of any venue. Adequate ParkingOne of the first things to consider is where all the guests will park. Even if the facility is great, the fact that people will not be able to find a place to park nearby will discourage some from attending.
For their convenience, choose a venue that either has plenty of parking on the site or is within easy walking distance of a parking area. Square FootageFocusing on Party Venues in Downtown Atlanta that are large enough to hold the combination of people, food, tables and other aspects key to the event is a must. Remember, people should have enough room to walk around the space with ease, even if every last person on the guest list shows up. Determine the minimum amount of room needed for the event and focus on venues with at least that much space available.
Lighting is another important feature to consider. Focus on venues that make it possible to move from bright lighting to any type of mood lighting for dancing or to enhance any type of presentation or performance that will be part of the festivities. Ideally, the ability to adjust the lighting should be uncomplicated and simple for the host to manage.
Climate Control No matter what the time of year it happens to be, the goal is to ensure the temperature and humidity levels within the facility are comfortable for the guests. Make it a point to ask about setting the thermostat at the desired temperature level. If it is not possible to make adjustments, or the current unit will not provide adequate temperature control for an event of that size, move on to the next venue on the list. By placing some of those tasks in the hands of the staff at the facility, it is easier to relax and concentrate on other aspects of the planning.