Planning a full service move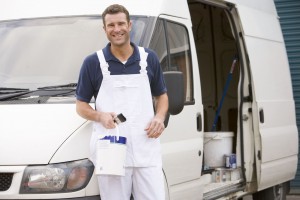 There are really only three ways to move; do it yourself by renting a truck and getting friends to help, do all the packing yourself and hire a local moving company to load and unload the truck they provide or a full service move. When you opt for complete moving services in Los Angeles one company will do all the work, there is no involvement on your part other than specifying the date and ensuring that you hire a reputable moving company. One thing you must do is start the process early, don't leave trying to arrange a full service move to the last minute.
*Pick the date of your move: Based on numerous factors such as when your new home will be ready and when the new owners of your old home want to move in; pick the date when you need to be out. If you give the moving company considerable advance notice it gives you time to rid yourself of things you simply don't want any longer.
*Pick the moving company: Do your homework, check with people you know that have moved and find out how well it went. A great place to search is the internet; there are numerous forums where people feel free to document their experiences. One thing that is extremely important, choose moving services in Los Angeles that have been in business for some years.
*Get estimates: The best moving companies are happy to offer no-cost in-home estimates. Don't rely on companies that provide an estimate via email, no two homes is alike and until the estimator sees what has to be moved an accurate price is difficult to offer.
As you will have by this time reviewed the companies, the prices as well as any unique requirements that you might have it is time for you to choose the moving service in Los Angeles that is a good match.