Pipeline Inspection Companies: Inline Inspection Services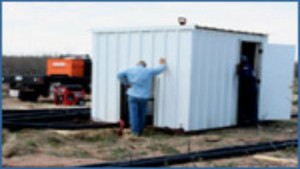 Over the past two decades, pipeline failures in the oil and gas pipeline failures have revealed the heavy cost to the environment and life. The cost to the oil and gas industry has been high, including fines and clean-up expenses. Furthermore, the government has mandated routine inspections. The result of this last action has been an increase in the hiring of reputable pipeline inspection companies to ensure such incidents do not reoccur.
Inspection companies have various tools at their disposal. They utilize diverse techniques to produce the data capable of providing sufficient information. The information is then translated in a documented analysis. One method of achieving a reliable assessment is through inline inspection (ILI).
Inline Inspection
ILI is one of the major forms of technology inspection companies use to determine the quality of the pipeline. Since the mid-1960s, the technology has evolved until the different tools deployed in such a service are highly trusted in the oil and gas industry. The capability of the pipeline inspection companies to perform their task successfully relies on various characteristics. These include, but are not restricted to the following:
Goal and objectives of the inspection: Usually in conjunction with the pipeline operator and/or its representatives
Tool Selection: Type in relation to goal, size of the potential anomalies
Target differentiation: Tools and inspection companies need to be able to determine the target area and focus their search on it and not other anomalies
Mechanical characteristics of the pipe: It is very important for the pipeline inspection company to know the materials, grade, weld types, internal diameter, elevation profile and other related characteristics including bends, valves and other restrictions that could affect the choice and performance (particularly ability to navigate through the pipeline) of the ILI tool
Fluid properties: It is essential to know the characteristics of the fluid being pumped into the pipe. The ILI inspector must as the bare minimum such characteristics as type, speed, aggressiveness and temperature
Accuracy of tools and methods: In both sizing and location
Adequate information/data: the results provided by the ILI equipment must be sufficient enough to allow accurate analysis for the defect assessment algorithm
By being thorough in their research and discussions prior to performing an inspection and assessment, inspection companies can assure their clients of the reliability and viability of their results.
Inline Pipeline Inspection Companies
In the oil and gas industry, ILI is only one tool used in assessing the integrity of a pipeline. However, the technology, when properly applied, produces a report that is accurate and efficient. In fact, the right ILI equipment in skilled hands allows pipeline inspection companies to reliably determine the condition of the pipe wall, heading off any potential for pipe failure and the preventing any dire circumstances from occurring.