Long Sleeve Blouse Rules Every Working Woman Should Know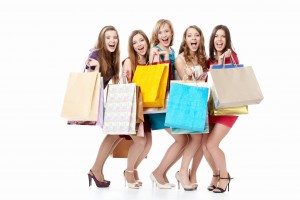 Every working place has different dress codes but decency is the key code in all offices. When it comes to looking decent with style, we can never miss the long sleeve blouses. They are perfect to pair up with pants, knee-long skirts, and full skirts. If you are a working woman and you want to wear the blouse with long sleeves like a pro, then follow these rules to become a fashion leader.
Don't Keep the Neckline Too Low
Sleeves not only protect your arms from sun rays but also add the professional glam to your personality. If you are wearing a button-down full sleeve blouse, then make sure that the collar cut is not kept lower than 4 inches from the collar bone. The easier way to understand this is to open the first or first and second buttons from the collar only.
Wear Pumps When Confused
Long sleeve blouses make you look like a woman in-charge which makes it difficult to choose the right pair of shoes. If you wear a stiletto, it will add showbiz touch to your personality. Wedges would look unprofessional and flip-flops are definitely not the right choice. The answer here is to wear the pumps whenever you are confused about shoes.
Don't Over-Mix the Prints
If you mix too many prints together, it will not only distract the attention but will also make you appear confused and conscious about your personality. You may wear a floral blouse with full sleeves with plain pants or skirt. It is better to wear stripes in one layer only but you may make a combination of stripes or patterns if it looks aesthetic to eyes. If you want to wear a plain long coat on the dress then you may choose print for blouse and stripes for pant or skirt.
Keep Skirt Lower than Knees
Long and sleek skirts make amazing combinations with full sleeve blouses. If you have chosen a short skirt then make sure that it goes a few inches lower than your knees. Avoid pleated or flattery skirts with blouses having half or full sleeves. Flattery skirts make the right pair with sleeveless tops or blouses which covers the edges of your shoulders as well.
Keep One Layer Bold
If you want to pair up your bold jeans with a blouse then keep the blouse dull and crisp. For example, white, gray and black blouses make good combination with neon colored or floral pairs of jeans.
Above all, keep trying new techniques with your full sleeve blouse. You may also take fashion advice from a friend if you are confused about the layers you just made.