Learn More about the Cost of Becoming a Surrogate Mother in California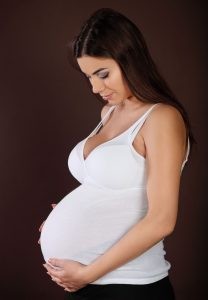 If you are considering becoming a surrogate mother in California, you may be wondering about the cost associated with it. There are many things you must do in order to become a surrogate because it is such a big deal to the intended parents and there is a lot at stake—monetarily and otherwise. Therefore, having a good idea of the costs may help with your decision.
California Compared to Other States
The first time you are a surrogate mother in California, you will likely get about $28,000. Each time you are a surrogate, you receive slightly more money, as it takes more and more of your time. However, all other states usually start out around $25,000 for the first time surrogate mother.
While each agency and contract are slightly different, most contracts state that the carrier does not get compensation until after the pregnancy is confirmed, about six weeks afterwards. This means that the carrier must have good insurance that will cover everything up until compensation starts.
Beginning to End
In the beginning, you will need to have health screenings, both physical and emotional. You will likely receive a small sum of money to have an attorney clear and review your medical insurance, which is usually mandated by the agency with which you work. When you are deemed an appropriate match, you will receive around $1,000 for lost wages, meals, parking, other childcare and expenses. You will be required to visit a fertility clinic as scheduled to have the embryo placed in your womb. This amount may be slightly more, based on where the fertility clinic is located.
You will usually get a monthly amount between $200 and $400 that will cover personal expenses, including lost wages, medical appointments, procedures, match meetings and more.
After about the 34th week of pregnancy, you will get approximately $200 a week until after the delivery. During this time, you may be placed on bed rest at home or in the hospital. During the same time after 34 weeks, you will get a weekly allotment for housekeeping, as well.
When it is close to the delivery date, you will receive travel money that includes hotels, ground travel and air travel, usually up to $5,000.
Other expenses that may be covered includes life insurance premiums, clothing, group support meetings and other lost wage monies.
Surrogate mother cost in California is a big concern to most surrogates. At the Center for Surrogate Parenting, almost everything you require is compensated.