Is It Your Time to Meet Christian Singles In Orlando?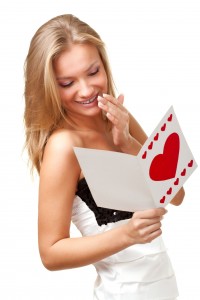 Finding that special someone is not always easy. Not only are you looking for someone who is compatible with your tastes, schedule and lifestyle but your faith as well. We understand just how important it is to find that right person who can share your values and your connection with God.
Find a True Companion
Elite Introductions & Matchmaking is set out to change this situation for Christian singles in Orlando FL. We cater to all different denominations so you can find common ground on the dating scene. If you're Christian it may not be necessary that your match is also Christian. However, faith can become a stumbling block if there is no compatibility in your values. Being with someone who is of the same faith based belief system as you are can change how you live significantly.  Let us help you find the one you want spend your time and maybe even your life with.
Dating doesn't have to be stressful, disastrous or frightening. Elite Introductions & Matchmaking has made it easy for everyone to join and find their soul mate. With pre-screened candidates and matches for everyone there are plenty of eligible candidates with the same common ground in life that you have. Christian singles in Orlando FL need look no further for the match you've been looking for.
Enjoy Dating Again
We can make the dating scene more fun and fulfilling. Our screening systems and background checks let us do our matchmaking based on compatibility in all areas, so you can rest assured that these are the people looking for you, and you for them, out there in a sea of people. As a Christian you get to start your relationship in the right place with someone who has the same ideals, beliefs and fulfillment in life that you do.
Finding the right partner to journey through life and enjoy all the possibilities is the ultimate adventure. We want to take the work out of dating so you can enjoy the fun and romance. We take dating seriously so you can be at ease and enjoy your time making the connection and first memories with your next partner.