Hydraulic ISAF Dodge Bearings: Easy And Swift To Install And Remove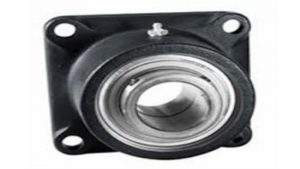 In American, states such as Texas and Louisiana rely on the Baldor Dodge Company to provide them with high-quality products for a variety of tough industrial applications. These include electric motors and bearings. Dodge bearings, including the Hydraulic ISAF Bearings, have helped to provide the company with a dedicated customer base.
Dodge Hydraulic ISAF Bearings
Dodge Hydraulic ISAF (HISAF) bearings are spherical roller bearings are continually improving. The latest models are capable of handling larger loads. Mounted models feature a variety of features that make it advantageous for many companies. In particular, it has a built-in hydraulic mounting system. This makes it:
* Easy to mount and dismount due to the hydraulic piston on both the dismount and mount
* Speedy installation/removal – company figures state it to be no more than 15 minutes
* More accurate to install
* Requires less time for installation and removal for replacement
* Does not require the use of special tools of any type
* Superior two-part sealing system (inner and outer) provides protection in a severe and punishing environment
* Handles 8″ and above bores, e.g., HISAF 231 with bore sizes of 9-7/16 in. to 14 in.
* Factory assembled
* Factory lubricated
Operators and other personnel find this type of Dodge bearings to be an effective cost-reducing measure. The ease of installation and removal, as well as the decreased time for shutdown results in decreased downtime and labor costs. In Texas, many favor the HISAF for the overall accuracy and precision of installation that also results in less overtime and repeated adjustments due to human error.
Dodge Bearings
Baldor-Dodge produces quality bearings. Over the years, it has gained a reputation for developing superior products. In Texas and Louisiana, companies rely on them to withstand harsh climates. Dodge bearings such as the reliable and simple to install HISAF, easily conquer the punitive environments found in the aggregate, cement and, of course, mining industries.