How to Use Software to Evaluate Your Employee's Talent Performance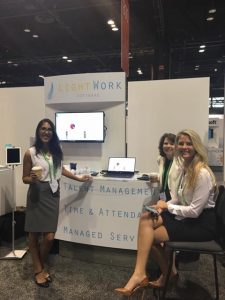 The introduction of HR talent management software provides you with the numbers and the information required for employees to be able to appraise employees at any stage and for employees to obtain their self-evaluation whenever they choose.
Your company will be using software to evaluate much of the data that moves in and around your organization. Although you may evaluate sales numbers, many employees, with great talent, will only be analyzed and debriefed once a year to measure what the employer thinks of the employee.
Combining Actual Figures with An Intuitive Feeling
Asking your HR Department to gauge or estimate the performance of an employee through an intuitive feeling, when there is no specific data available, is difficult or impossible.
Likewise relying purely on the data from HR talent management software will only provide some of the information necessary. It is where the two systems are combined that a full evaluation can be completed.
Many companies use agreed targets and goals with employees, and where these are specific, it is easier to assess how an individual has compared.
When they work within the department where data can be provided, some of the assessment on the employee may be possible, but this will not provide a complete evaluation of an individual's work within your organization.
By using HR talent management software, a vast array of identifying factors can be assessed, providing a more rounded response to an employee's ability to match the position they fill.
Instead of waiting for the year-end appraisal, where much of the year may be forgotten or mistaken, the use of great technological software means that employees can study their own performance, be critical and analyze how they can improve.
Where there is a distance between the employee and the HR departments expectations, employee development can be analyzed at an early stage and consistently throughout the year, rather than waiting for several months until a formal appraisal takes place in the traditional manner.