How To Choose Animal Print Scrubs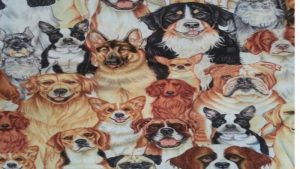 Hospital scrubs were once straight-laced articles of clothing. They came in solid colors. They were a uniform that was truly uniform in colors and styles. Today, however, wards, particularly those for children, are alight with color, patterns and flora and fauna representations. Why not brighten up the wardrobe of a medical care worker and the lives of those she works with by purchasing him or her animal print scrubs. They are a positive way to make a statement in a human ward or a veterinarian hospital.
What to Consider
Before you decide to purchase any non-solid scrubs, make certain this is acceptable. Some clinics – both animal and human, prefer to have a uniform look. They have in place a strict dress code. If they say you have options, make sure their idea of what is appropriate does not differ wildly from yours.
If it is fine with your employers, be sure to take into consideration the following qualities before deciding on your animal printed scrubs
Personal information: Size, shape
Fabric: Is it easy to clean? Does it require special care to keep it sharp?
Size of prints: Make sure the size of the animals reflects your intent – e.g. minimize or complement a certain body component
Tops, bottoms or both: The problem with wearing a complete set of animal print scrubs is simple. You may look like you are in your pajamas. It is usually best to restrict the pattern to the top and leave the bottoms a solid but matching color
Choose any animal from the domestic to the exotic. While cat and dog prints are popular, you can mix it up by choosing frogs, owls or even penguins.
Animal Print Scrubs
If you know someone in the medical field that loves animals, consider gifting animal print scrubs. Among the wide variety of prints available, you are sure to find a pattern she/he will be more than a little happy to wear.