How Does The Florida Lemon Law Work?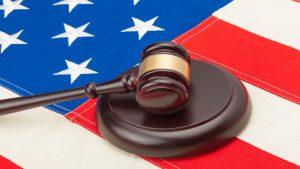 The Florida lemon law provides protection for those who purchased a vehicle that has defects that have a negative or detrimental impact on the use, value or safety of a new car or a car that was used as a dealer demonstrator. The lemon law period in the state is 24 months, within this time any defects that may indicate the car is a lemon must be reported to the vehicle manufacturer or the dealer. If the manufacturer fails to bring the vehicle into conformance with the warranty after a reasonable number of tries the Florida lemon law requires that the vehicle be bought back by the manufacturer or providing the consumer with a new vehicle which is substantially the same.
Records are very important:
A consumer would not think that his or her new car was going to turn out to be a lemon, but really there is no way of knowing in advance. It is highly recommended that records for all service, maintenance and repair are kept from the beginning. When the car is taken in for service the owner must insure that the dealer or other service provider provides a written repair order that signifies the potential problem. Records of the date and vehicle mileage must also be kept.
When is the car declared a lemon?
There are two things that can indicate the vehicle meets the definition of a lemon in the state of Florida:
Same problem three times: If the car has been taken in for repair of the same problem three times the owner can give the manufacturer notice, this notice gives the manufacturer a final chance to fix the problem.
In the shop for 15 days or more: The same thing holds true, the manufacturer must be put on notice and given another chance to repair the defect.
If the manufacturer fails in their obligation to replace the vehicle or refund the purchase price the consumer can submit the case for arbitration.
If you wish to know more about the Florida lemon law and possibly contact a seasoned lemon law attorney in the state you are invited to visit LemonLawAmerica.com.