Hiring A Company To Do Roofing in Nashville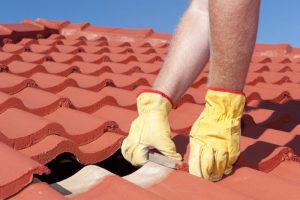 When someone has a new home to take care of, they will soon find out that the roof will need to be maintained regularly so it does not suffer damage of any kind. Many homeowners will call a professional to care for their Roofing in Nashville. There are several steps this service will provide in making sure the roof is kept in the best possible condition.
The Roof Will Be Evaluated For Damage
A roofing company will have their workers get up on the roof to do a physical inspection of the condition of the shingles and underlying wood. If there are any portions of the roof with leaking occurring, they will remove the shingles, fix any wood if necessary, and place new shingles as needed. Flashing will be evaluated for rusting or other damages and replaced as needed. Caulk will be reapplied around cracks to ensure the roof is completely leak-free.
A Cleaning Process Will Be Done To Remove Debris
A roofing service will do a cleaning procedure to remove all debris from the top of the roof. If limbs, branches, leaves, or dirt is not removed, moisture will settle around this debris and alter the appearance of the home. Fading will most likely occur in the spots where debris was present. Mold could also become an issue. The roofing service will sweep the roof and use an air compressor to remove debris from between shingles.
The Gutters Will Be Maintained So Shingles Are Not Damaged
If the gutter system attached to the home is filled with debris, water will make its way to the roof's shingles. This could cause deterioration or leaking to occur. Many roofing services will remove debris from the gutters as part of their maintenance procedures.
If there is a need to do maintenance on a roof, hiring someone that does Roofing in Nashville is best. Take a look at a website  to learn more about the services this professional business provides to their customers. An appointment for an evaluation or maintenance session can then be made if desired. Contact them today to find out more.
Follow us on Google+!