Finding the Right Breast Cancer Bras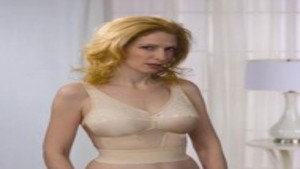 According to statistics, one in eight women across the United States has the potential to develop breast cancer at some point in their lives. Because of strength and resilience, breast cancer only has less than 10% mortality rate. As of 2016, there are almost three million breast cancer survivors in the country alone.
Most of these three million brave women have had to undergo removal of one or two of their breasts. The procedure, which is called mastectomy, can greatly reduce the risk of the cancer spreading. However, it often leaves the patient disfigured.
Fortunately, having undergone mastectomy doesn't mean that you can no longer indulge in purchasing lingerie and breast cancer bras. It is all a matter of knowing to pick out the right one for your new body.
Finding the Right Breast Cancer Bra Boutique
It can be daunting to figure out where to buy breast cancer bras and lingerie. These clothing options, after all, cannot be bought from your local strip mall or Victoria's Secret outlet. In order to find the best store for your need, it is smart to ask your oncologist about your options. Moreover, visiting support groups and forums would help you find the perfect breast cancer bra.
Fit is Everything
Similar to buying regular, run of the mill underwear, there is no room for sacrificing fit. Great fitting breast cancer bras can make or break an outfit. Thankfully, there are underwear options for almost all types of surgery scars and prosthesis. Moreover, there are different styles, colors, and variations you can choose from. Rest assured; bra fitters know what would be best for your condition.
Do Not Hesitate to Ask For Help
Dealing with cancer is no easy feat. Even after battling through the disease, cancer has a way of ravaging through a person's body and psyche. With that being said, finding the right breast cancer bra can be instrumental in your road to recovery. Fortunately, fitters are there to help. Do not hesitate to ask questions. There is a style, shape and fit out there right for you.
Finding a good mastectomy bra can be a bit of a challenge. However, with the tips above it should be less of a hassle it is to feel good in your own body.