Benefits Of Construction Consulting in NY For Your Next Project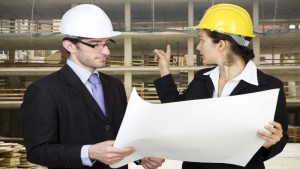 Whenever a homeowner or business embarks on a renovation project, no matter how big or how small, they will always need outside, expert advice on how to get the job done right. Whether it's something minor, such as renovating the kitchen, or something grander in scale like putting on an addition, a construction consulting firm can help give you guidance and advice on a number of factors you might not have considered. Here are just a few benefits of construction consulting in NY for your next project.
Can Assist With Major Decisions
A construction management company with construction consultants on staff can help you with major decisions regarding your project. If it's a large scale job, such as an addition or building a new facility, they can help you find the right location, come up with realistic timelines, and will be able to anticipate any issues before they become particularly problematic.
Will Ensure Compliance With Local Legislation
Apex Construction Management has consultants on staff who are familiar with Westchester County, NY building codes, permit requirements and other rules and regulations that will impact your construction project. Don't leave this type of information to chance, or to the research of one of your inexperienced staff members. Trust a local contracting firm with this important task in order to be sure it is done right.
Expertise And Experience
When you hire a construction consultant, they can help you find a general contractor you can work with easily, and who is familiar with the type of project you want to have completed. Your consultant can work with your contractor to be sure that the project goes smoothly and to budget. Any unanticipated hiccups or complications can be communicated to you, and you can feel comfortable knowing that your consultant is on your side to help you with any additional decisions that need to be made in order to ensure your project goes well.
Follow Apex Construction Management on Twitter for regular updates!