Why Use Assisted Living Placement Services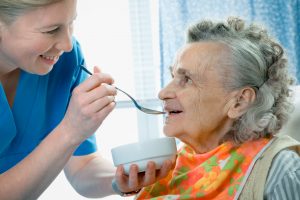 Making the choice to move to assisted living is a big decision and one that you shouldn't take lightly. There are many great choices available, but not all of them will meet your needs. With all of the factors that you have to consider before signing paperwork and moving, it can get quite overwhelming, but there is a way to alleviate a lot of the pressure and be sure that you are making the right decision for your future.
Hiring Help
Hiring assisted living placement services will allow you to easily consider all of the factors in choosing a community, such as amenities, care, cost, and location, without having to spend hours collecting all of the necessary information that you want to consider. Assisted living placement services do all of the leg work for you and can provide you with vital information in minutes, not months. Doing this research yourself will mean sitting through sales pitches, conducting phone interviews, and digging through information online.
The Pros
The biggest benefit to using assisted living placement services is that you will have access to information that you could not acquire on your own, and you'll save time. You will be able to easily narrow down your search to a few facilities that seem like the best fit and won't have to go on nearly as many tours to decide where you want to live. In addition, you will save money by not having to visit locations, pay for food, gas, and board, and you will be able to move quickly when the time comes. The experts at Oasis Senior Advisors have built relationships with communities and are able to help you narrow down your search in minutes.
Don't become frustrated dealing with different communities. It's easy to feel overwhelmed when choosing an assisted living community, but by getting a little help, you can make a smart choice quickly and without a lot of headache. You can also follow them on Twitter for more information.