When Is it Smart to Hire a Professional Cleaning?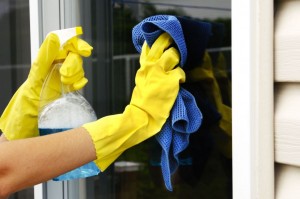 No matter how budget-conscious or self-sufficient you are, there are times when it makes sense to hire a maid service. A Cleaning Company like Molly Maid can help when you need to ease moving stress, spend more time with your family, or want to create a healthier environment. Bonded and insured experts offer green cleaning options, flexible scheduling, and custom solutions.
Professional Cleaners Keep Homes Healthy
Maid service is the ideal solution when you are bringing a new baby home. Professional cleaners can create the fresh, sanitary environment required for newborns. Maids often offer ongoing services that allow exhausted new parents to save their energy for more important things. A Cleaning Company can help when you are caring for someone who is sick. Cleaning staff will scour bathrooms, remove irritating dust, vacuum allergens, and more. In addition, the best companies use environmentally friendly products that are safe for customers, pets, and the earth.
Expert Maids Make Family Life Easier
Professional cleaners are a smart choice if you have a busy family, especially if it includes two working parents. Maids can create a cleaning schedule that works with your budget and needs. Since they are bonded and insured, you can ask them to come in during the day while you are away. You can give them a copy of your house key, which they will lock up when it is not in use and carefully monitor when it is checked out. This allows you to come home to a thoroughly clean, orderly home and can focus on your family, rather than housework.
Cleaners Customize Their Services
In addition to routine home and office cleaning, maid services offer a range of specialty options. They provide move-out cleaning services for renters who want to be sure they get deposits back. Maids can also help get your new home ready to move into, and they offer renovation cleanup services. Special teams prepare vacation homes each season, get houses ready to sell, and more.
Even the best housekeepers sometimes need the help of maid services. Professional cleaners can keep homes exceptionally healthy when clients have new babies or are caring for the sick. Maids offer routine housekeeping that gives families more time together. They also accommodate unique needs like move out cleaning and renovation cleanup.