What to Expect When Working with A Weight Loss Coach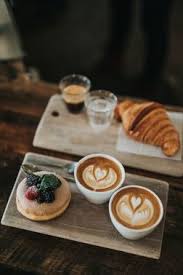 Coaching has become a powerful tool for individuals motivated and interested in making changes in their life. A weight loss coach in Somerville, NJ, is an experienced professional in the field of nutrition who is able to work with clients to help them to achieve their weight loss goals.
There are different levels of personal coaches, and it is important to understand the expertise, experience, and the training a weight loss coach offers. Some coaches have limited training in nutrition, meal planning and the relationship between food and the body's systems. Other coaches are highly experienced and offer a background of work as a certified nutritionist with experience in lifestyle changes to support weight loss and weight maintenance.
Getting Started
Once the coach has been selected, clients meet regularly with the coach. For coaches and clients both living in Somerville, NJ, these meetings may be in person. Individuals living further away may agree to meet via online video conferences, through phone conversations or sometimes by emails.
Ideally, direct communication between the client and the weight loss coach is always the best option. This allows the coach to ask questions and the client to provide information on setting mini and major goals, making lifestyle and diet changes and providing feedback on the process.
The Coaching Process
A top weight loss coach is able to work with clients to help them to create new, healthy meals, to understand how the food they eat is helping or hindering their weight loss goals and to also personalize the lifestyle changes to meet the day to day lifestyle of the client.
With each session, clients and coaches will develop a stronger relationship. Providing education, motivation, and support, the coach becomes an invaluable person in the weight loss process.