What does a general dentist do?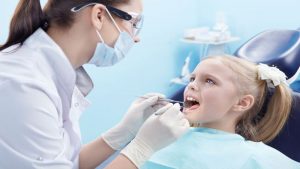 There are many thousands of dentists in the US, about 80 percent of them practice general dentistry while the remaining 20 percent provide specialty dental treatment such as endodontics, oral surgery, orthodontics, etc. Unlike specialists that focus on one particular area of the profession, general dentists provide a multitude of dental services.
New York general dentistry is geared very much to disease prevention, the greatest number of procedures carried out are either preventative or diagnostic. Your general dentist places considerable emphasis on oral hygiene and oral health. If oral disease and decay are left untreated the end results are invariably pain and lost time at work and perhaps even lost teeth.
What to expect from New York general dentistry:
Preventative dental services: A general dentist is extremely keen on preventing oral problems before they start. Exams every six months are the key; during a typical regular exam the dentist or the oral hygienist will clean your teeth and take one or more x-rays. Based on the condition of your teeth, your general dentist will suggest methods that will improve your at-home dental care.
Restoration: When a problem is identified your general dentist will see to it that you get the appropriate treatment. The most common tooth restoration procedure is removing tooth decay and setting a filling, however, there are more services provided. A general dentist is your "go to" medical provider should you break a tooth or have a tooth knocked out. General dentists also can diagnose and treat gum disease, undertake root canals, set implants and more.
Cosmetic procedures: Although you may not use a general dentist for more complex cosmetic dental procedures, there are certain things the general dentist can do. Teeth whitening, bonding and the fitting of veneers are three cosmetic procedures that can make a world of difference in your appearance.
New York general dentistry is on the front-line of your oral health, to ensure that your teeth are well maintained and any problems are caught long before they become serious, see your general dentist every six months.