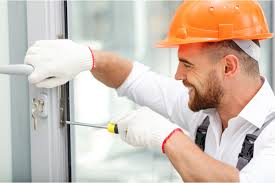 Window bars and gates can add security to your property. If you're thinking about having these security devices installed, here are three types you'll want to keep in mind.
Window guards
These are often installed to prevent accidental falls from open windows. The Journal of the American Academy of Pediatrics reports that more than 5,000 kids suffer injuries and even die every year from falling out of windows. Given the statistics, it's vital to make sure your windows are secure to keep your kids safe at home. Installing guards over your windows is also required by local laws for child safety reasons and protection.
Fire escape window gate
These are external barriers that can be custom-fitted to nearly any window opening. The point of these barriers is to keep your kids inside, all while keeping intruders out. Keep in mind that a fire escape offers access to your home, as much as it provides you with an escape point in case of a fire or emergency. Leaving it open is pretty much an open invitation to burglars. With a fire escape window gate, you won't have to worry about unwanted intrusions and criminal elements having access into your home. Call for a reliable and professional locksmith in NYC to install your fire escape window gate. Remember that the gate must be approved by the FDNY. Hire pros who know how to install FDNY-approved gates.
Security gates
Boost security for your property. If you have public hallway windows, don't leave those windows without any gates. Doing so can leave them all open to burglars and thieves, making your home a potential target. If you want to discourage intruders and safeguard your property, hire a locksmith in NYC to install a window gate, one that knows how to be compliant with the city's rules on window guards and gates.