The Value In Choosing Waukesha Valves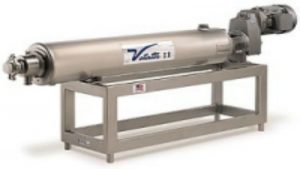 Running any type of sanitary processing system is always a matter of making the best choices. Thinking of the system both in terms of the value of each component as well as the importance of that component in the system as a whole is always the sign of a top operation.
As in most types of parts and components, there are low-cost options for sanitary valves on the market. Many of these valves are produced in relatively new companies overseas, and it may be extremely difficult to know the quality control measures and the adherence to FDA and 3A compliance measures.
On the other hand, choosing an industry gold standard, such as Waukesha valves, ensures that every valve is not only designed to meet these standards but also engineered and manufactured to work specifically in the sanitary and hygienic industry.
Practical Considerations
As with all sanitary valves, the line of Waukesha valves is designed to reduce the number of crevices, internal edges, and walls within the valve. This is true across all internal wetted parts, helping to extend the life of the valve, and also reduce any accumulation of material in the valve that would lead to potential contamination concerns. They are also designed with quality materials, and they are manufactured using laser welding on the ports, providing precision for a leak-free connection to the system.
Most of the options in the Waukesha valves come with a variety of different seat options and stem seals, which provides customization for specific types of applications. With a variety of bodies, port orientations, and options, these valves can be integrated into very simple to complex systems with ease.
The seat valves by Waukesha, which are some of the most popular for use in sanitary processes, are easy to install and maintain. With the modular design, components can also be replaced rather than having to replace the entire valve.