The Many Benefits of Deep Tissue Massage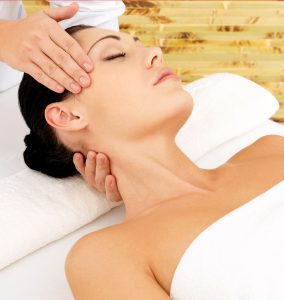 Massage has been used for thousands of years to help treat chronic pain and musculoskeletal issues. Deep tissue massage is a popular modern massage technique that can help heal and repair your body's joints, muscles, and tissues. It is often used in conjunction with other medical intervention for these problems. For those who think of a Swedish massage whenever the word massage is brought up, deep tissue massage is very different from that technique.
Benefits of Deep Tissue Massage
There are dozens of ways that a deep tissue massage can benefit your physical and mental health. It's essential to visit an experienced massage parlor in Providence whom you can trust. We also recommend that you speak with your physician before adding massage to your current treatment plan. Below we'll look at some of the benefits of this particular sort of massage.
Lowering Blood Pressure
Studies show that deep tissue massage can help lower the blood pressure of those who are treated for 45 to 60 minutes at a time. While the massage mainly works on the tissue in your body, it also impacts the blood flow. Precisely why lowered blood pressure occurs because of deep tissue massage therapy is unknown, but it has been proven to work.
Alleviate Anxiety & Stress
If you're feeling stressed out, deep tissue massage can help with that too. This technique increases the production of oxytocin in your body. This is the same hormone that helps create positive emotions and impacts our social interactions. Deep tissue massage also helps to reduce cortisol and blood pressure levels.
Treatment of Back Pain
Millions of people in the United States suffer from lower-back pain on an average day. Research has been done that those deep tissue massage can help with chronic back pain. Other research shows that deep tissue massage is better at treating lower back pain than traditional, therapeutic massage techniques.
Relieves Symptoms of Arthritis
Arthritis can have a severe impact on your quality of life, especially if it has progressed to a higher state. Things like gardening or typing on your keyboard can be painful. Massage therapy can help with stiffness, hand grip strength, range of motion, and pain in the joints. However, it should only be used to complement your current medical treatment.
At Angel Therapy massage parlor in Providence, we provide experienced deep tissue massage. Our staff are highly-trained and want only to give the best possible service. To find out more about our services, visit us at www.AngelTherapyMassage.com.