The Importance Of Having A Post-Surgery Support Bra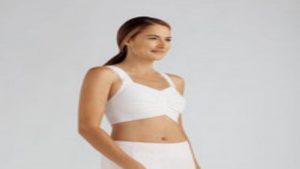 Having a mastectomy done is something that is going to cause a lot of adjustments in your life. Whether it is a single or a double mastectomy, it will cause several emotional and physical changes in you. It is highly important that before this surgical procedure is performed on you, you have everything you need. One of the essential things to check off your list as soon as possible is at least one post-surgery support bra. Here are a couple of reasons why finding high-quality mastectomy support bras is such a big deal:
Provide Support
Having a mastectomy done causes a major change in your body. It will need to be able to adjust to having one or both breasts removed. If you have only had a single mastectomy, then it can place a lot of strain on your upper body muscles as your weight is now unevenly distributed. Having an excellent post-surgery support bra works wonders for your body. It cradles it comfortably and won't chafe the surgical site. It offers all the necessary support, so your body continues to adjust and heal quickly.
Regain Your Desired Physical Appearance
If you are dreading the way your body will appear after you have undergone a mastectomy, then a post-surgery support bra will lift a tremendous weight off of your mind. It is designed to hold breast prosthetics which you can choose, to help even out your upper body weight and regain the aspect of your figure which you desire to have. The support bra holds in the prosthetic so securely that you can wear any of your favorite outfits without worrying about anybody being able to tell anything is different. You can move freely and effortlessly, doing all your favorite activities with utmost confidence.