The Importance Of Choosing The Correct Company For Pharmaceutical Serialization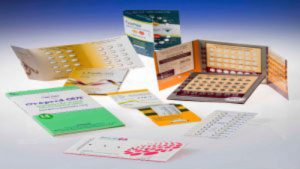 The use of serialization for pharmaceutical products has been in place in parts of the world for several years, but it is still not fully implemented in the United States. American companies marketing their products to China, several South American countries, India and the European Union are already well versed in the need for pharmaceutical serialization.
For drugs sold in the United States, the process of serialization falls under the Drug Quality & Security Act. The process is designed to prevent counterfeit pharmaceutical products from entering the drug supply chain. To accomplish this goal, it is critical that all pharmaceuticals be fully trackable and traceable at every step from packaging to end consumer.
The Drug Quality & Security Act also preempts any existing state laws with regards to attempts to track and trace drugs. Several states did have some policy in place, but with the Federal standards, there is a complete framework covering the entire nation and for global sales to countries using similar methods.
Finding a Provider
Finding a pharmaceutical serialization provider is not always as easy as it may seem. For example, not only does the company have to have the equipment and quality control methods in place for the serialization, but they also have to have the capacity to provide the volume of packaging required.
Additionally, some of the companies currently offering pharmaceutical serialization only provide specific packaging options. This can create a challenge for a large pharmaceutical requiring aggregation of small to large packaging or to be able to serialize individual bottles or packages.
Finally, it will be essential to ensure the company providing the serialization can transmit the data required back to your company or your Third-Party Logistics provider. This will have to be completed using the industry standards in the Act, which is critical in ensuring full compliance with all of your products.