The Convenience of Online Courses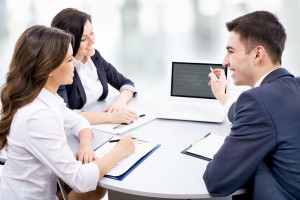 Have you ever considered a career in real estate? There is no time like the present, as real estate licensing in Utah can offer you the education you need under a flexible learning schedule. Many people worry about taking on a vigorous course load in addition to their job or hectic daily routine. Luckily, achieving a real estate license can be done according to your availability through the convenience of online courses. You can set the pace for your learning and trust that the content you are exposed to is accurate and intensive. The process is an important one, as receiving a license is required by the state for a considerable number of real estate transactions.
Beginning Your Courses
The Utah sales agent pre-license course is the first step in the process of real estate licensing in Utah. This course is required for anyone wanting to be an agent. Everything you need to receive your education certificate can be received through this accessible course. Although the classes are online, you will enjoy the classroom feel of intensive learning paired with organized review sessions to ensure that you don't miss a beat. All classes include both a video and audio presentation. For even further resources, there is an instructor accessible through a phone call, email, or pre-arranged office hour meetings. The pre-license course is 120 hours and is required by the state. Upon registering for the course, you will receive PDFs that cover Utah real estate law as well as national real estate law.
Continuing Education
Real estate licensing in Utah can also mean continuing your real estate education. If you are already an agent and are looking to become a principle broker or associate broker, you can take the broker course. Included in this 120-hour state required course are review quizzes, review exercises, multiple practice exams, and instructor availability by day and night. If you are simply interested in taking individual classes, you can sign up for those as well. Topics in these classes could cover property management, fair housing laws, office procedures for brokers, and more. Whatever your educational needs are, you should look for online real estate classes to cover them with expertise and flexibility. If for any reason the course doesn't serve your purposes, then you may be entitled to the fifteen-day money back guarantee. Truly there is nothing to lose in pursuing your new career through online course work.
For real estate licensing in Utah, find the program that best suits your schedule. Consult the Institute of Real Estate Education for more information on how online courses can begin your path to real estate licensing in Utah.