The Best Memory Care in New Jersey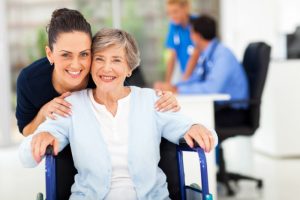 Regency Memory Care in Jackson, New Jersey offers a unique and specialized approach to senior care. When it comes to Alzheimer's, dementia, or generalized memory loss, the Regency Memory Care Club and the services Regency provides are unparalleled. The Regency Memory Club offers day care services by professional staff in a comfortable, healthy environment that includes access to meals targeted to the needs of the client. In Jackson, New Jersey, the Regency Memory Care Club allows loved ones to remain an active and engaged part of their family members' lives, without sacrificing the need for health care.
Unlike memory care services that are offered in assisted living facilities, nursing homes, or even by home health care nurses, the Regency Model provides a combination of total independence with social stimulation. The seniors who take part in Regency Memory Care Club activities enjoy the best of all worlds: having access to their family members every day but also access to fun games and physical activities, and the ability to make new friends and solidify friendships, an essential component in the psychological health and happiness of all persons. Regency Memory Care in Jackson also offers what many day care facilities do not, including aesthetics and beauty technicians so that clients can feel pampered every day. The activities are also not arbitrarily chosen, but rather based on cognitive science and psychology because they are brain stimulation exercises. Likewise, the food served is in accordance with dietary recommendations for the nutrients that the brain needs, especially in senior years as we experience memory loss.
When looking for the best memory care in New Jersey, family members need to consider all options and find the ones that best suit their lifestyle, budget, and needs. The Regency Memory Care Club offers something for everyone; residents of Jackson, NJ are lucky to have Regency at their doorstep.