Radio Frequency Sealing Provides Durability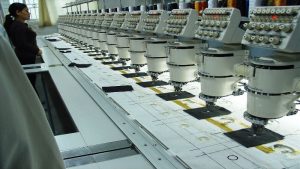 For many industries, product durability is of paramount importance. If the products you use are not durable enough to stand up to the work you do, they offer little benefit. Many products fail due to faulty seals, or seals that simply cannot hold up to the wear and tear your work provides. In the long run, products that don't meet your durability standards can cost you lots of time and money.
If faulty or failing seals are a problem, talk with a custom sewing vendor about radio frequency sealing. This method is widely used for the industrial and medical industries to ensure that seals will hold even through intense heat and serious wear and tear. A radio frequency sealed product generally has a much longer product life than traditionally sealed products.
Industrial sewing vendors that offer radio frequency sealing can often provide you with many other benefits, as well. These vendors often offer design services, so that you can ensure your products fully meet any standards required for your industry. They also have the ability to work with a wide variety of durable materials and provide forming services as well as sewing services.
Once you find an industrial sewing vendor, you may find that you have many opportunities to use their services. They have cost effective options that often provide much longer wear and tear compared to less durable products. Even if the price is a bit higher up front, the long wear will make up for it.
Sit down with a designer from a company that makes products using radio frequency sealing to learn all the benefits and possibilities this method can offer you. You're certain to find that you can procure industrial products that are more cost-effective to your business, simply because of how much more wear you'll get from them.