Patient Appointment Scheduling as Easy as 1,2,3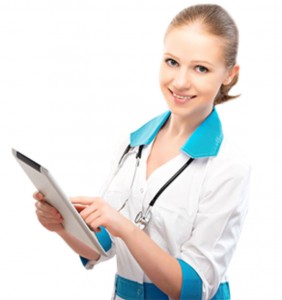 Automated patient appointment scheduling is as easy as 1,2,3 for your patients.  Medical, dental and other service providers can benefit greatly from providing their patients with an easy way to schedule appointments. Many of the larger practices have gone to automated appointment scheduling to help make life easier for their patients. Of course it also makes it a lot easier on the practice as well. When patients have the ability to schedule their own appointments from a list of options it makes it easier for them to work around their own schedule which by default heightens the likelihood that they will keep the appointment.  It gives your patients the options they deserve.
First Impressions
Making a good first impression with an easy to use scheduling system can really pay off when it comes to word of mouth and patient reviews. Many patients do not want to have to go through a phone tree to then be placed on hold by a busy front office staff. Of course hold times can't be avoided when the front office staff is on the phone setting appointments but if the patient has more control over the scheduling it can speed things along. When scheduling is convenient and easy, patients get a better impression of the office before they ever even step foot inside the office for treatment.
The Wave of the Future
It is only a matter of time before all patient appointments are scheduled using automated systems.  The time to get on board using an easier scheduling system is now! It is the wave of the future and it is happening now.  You should move toward an automated patient scheduling system to make appointment setting easier for your patients. You will be rewarded with a loyal patient base that has nothing but good things to say about getting an appointment with your office! Visit ITFrontDesk, Inc.