How Does a 4 Pillars Debt Consultant in Victoria Help with Debt Relief?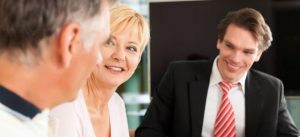 The Bank of Canada raised the nation's benchmark rate three times in 2018. There are predictions that the BoC will do the same thing at least twice more in 2019. For those with variable rate mortgages, lines of credit with variable interest rates, and five-year fixed rate mortgages, that means you can expect your debt burden to rise yet again. That's on top of the already staggering levels of debt Canadians face today.
There is hope, though. Working with a 4 Pillars debt consultant in Victoria can help you achieve debt relief. How, though?
A Professional Debt Analysis
One of the keys to benefiting from working with a 4 Pillars debt consultant in Victoria is the initial debt analysis offered. You will sit down with the consultant and go over your entire situation, including all creditors, all sources of income, and more. This helps ensure that the consultant fully understands your unique financial situation, but also provides you with information to help put your mind at ease.
Guidance Moving Forward
Another benefit of working with a consultant is that you are able to benefit from professional advice about how to move forward. You have many options available to you, and your consultant will explain all of them, how they will affect you now and in the future, and then you will determine which option is best suited for your needs.
Working for You
Perhaps the single most important benefit of working with a 4 Pillars debt consultant in Victoria is that, unlike a trustee, your consultant works for you. Trustees have to take the needs of your creditors into account. Their goal is an equitable distribution of your wealth. A debt consultant, on the other hand, is tasked with saving as much money for you as possible while easing your financial strain.
Going to Bat with Your Creditors
Your debt consultant will also create a structured plan to present to your creditors in which you offer to repay a small amount of the total debt, which will be paid back over time. Professional negotiation offers a more positive outcome than what you can achieve yourself in most cases.
Ready to change your life for the better? Contact us today at 866-690-DEBT (3328) to schedule your financial analysis with a 4 Pillars debt consultant in Victoria.
See what people have to say about us on Yelp today!