Homeowner's Checklist for HVAC Repairs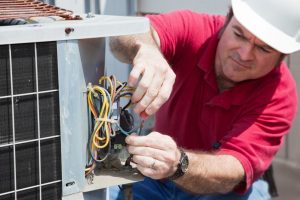 One of the primary responsibilities of home ownership in Richmond is performing regular maintenance on HVAC systems. Your HVAC system includes central air conditioning and heating. Although you might not understand all the parts and how the system works from the inside out, understanding the basics about HVAC maintenance will help you save money on your overall repair bills.
The following checklist includes the main components of HVAC repair, so you are prepared for when the service technician arrives.
Thermostat. The window into the HVAC system is the thermostat. A thermostat needs to be checked regularly because faults in the thermostat could be causing problems with your HVAC system.
Electrical components, parts, and connections. HVAC repairs sometimes involve inspections or replacement of electrical parts from wiring to the capacitors.
Fluids. Some fluids like refrigerants may need to be replaced.
Fans, motors, and blowers. Your HVAC system has several fans, motors, and blowers. Some of these may be located outside of your house.
Drainage and condensers. Most HVAC systems also need condensing and drainage units and coils, which need to be maintained or replaced.
Duct work. HVAC repair can include necessary ductwork, especially in older homes or in systems that have not been inspected lately.
Filter changing. Something that you can do easily yourself is to change the filter in your HVAC system regularly. One of the most common issues that experts notice is that homeowners neglect this simple and cheap step. If you need help figuring out which filter to buy or how to change it, call a reliable company in Richmond like Get Green.
Empower yourself with knowledge. Understand when, why, and how to receive HVAC assessment, maintenance, and repairs in Richmond with Get Green Air.