Get Comfortable with Washington, DC Interior Design Experts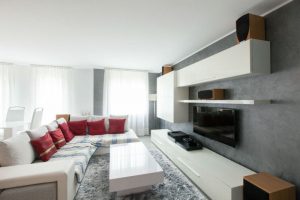 One of the many reasons people in the Washington, DC region hire interior designers is to create a unique, personalized, and beautiful space in their home. Interior design experts can build in a functional factor that not only makes the space beautiful, but also makes it practical and efficient.
Unfortunately, many people that hire these interior design experts never take full advantage of their expertise, training, and eye for detail. By not trusting or not being comfortable in considering the suggestions the interior designer makes, the homeowner limits their ability to change and develop their home into something better than they could have imagined.
The Trust Factor
Ideally, start looking for an interior designer for your Washington, DC home renovation well before your anticipated date. A great place to start is on websites, reviewing the work of different interior design experts.
Check for designers that use the design elements, styles, color combinations, and added touches that appeal to you and your family. Established designers have their own unique style, which both accommodates the wishes of their clients and is distinctly their own.
An interior designer will help design your home so it resonates with your personal style and preferences. It is important to have full confidence in the suggestions they make for your home project, even if it is something you may not typically do.
At Zoë Feldman Design, we offer several interior designers with their own distinct styles. To learn more or to book a consultation, call us at 202-719-8062.
You can also follow us on Twitter for more updates.