Designing Your Commercial Building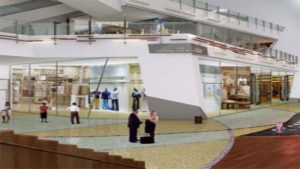 Can you design your commercial building to look like whatever you want? Unfortunately, this is not a simple task to do. In most cases your project will have to go through a design review by a government agency. They have the ability to let you proceed with your project or simply decline your request. A common situation is that the bureaucracy will make suggestions and advise you what they will be willing to support. In many cases, technicality will be involved. An example is to make sure that there is room for a firefighting system just in case a fire or any arising issues may occur. It is also common for a local property owners association to have an approval process in place. Many of these requirements can be very specific. Typically, each city has its own specific regulations and rules. All property owners associations have different rules as well. This can be time consuming and costly to go though. If you begin with a vacant land and want to start your project, get an experience architectural firm to help you through this process.
SSA as Your Architectural Firm Can Help Ease the Stress
Don't stress and find experts who can ease this process for you. Small Studio Associates has years of experience going through this procedure and we can walk you through the project in which may appear to be confusing especially to a beginner. We have a combined 100 years of experience in education and work in the architectural, interior designing, and engineering field. We have a group of 12 experts including 2 licensed architects. Contact SSA today and speak to one of our architects about your next commercial building project in the Las Vegas area. We are here to help you!