Days of Change Ahead for Addiction Response and Treatment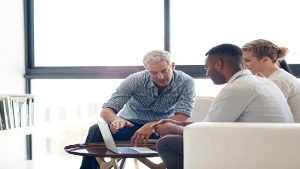 Addiction treatment is changing rapidly in modern times. Due to a major upswing in the instance of addiction and substance abuse in many areas of the nation – including Kentucky, Ohio, West Virginia and many more – providers are facing an overhaul in the way they view and treat dependency issues.
Less Punishment, More Provision of Care
The model of response to and treatment of addiction is taking new shapes in the eyes of the courts, as well. The movement from penalty to offering treatment resources has been a slow one, but with drug abuse in epidemic proportions in many regions, a change in approach has been made necessary. In particular, the tactic for youth offenders – those under the age of twenty-five – is to offer a chance to reform and rehabilitate, rather than spend years or even decades receiving punishment.
Offering medical treatment and therapy as an option for these individuals means ensuring that addiction medicine EMR files are up to date, accurate and complete using today's advanced medical record-keeping software. Giving young adults and teens less serious repercussions for first-time offenses and even recurring drug and alcohol abuse means giving them more incentive to offer this information freely. This helps medical providers keep records finished and fully useful.
Why Treatment Matters
Unlike other crimes that primarily negatively impact other people – such as theft, arson, and even murder – drug use has a relatively focused impact on the user's life and those around them. Not only does this make this type of crime less severe in many people's eyes, but it also opens the door to treatment as an adequate replacement to incarceration. Young addicts who are given a chance to be rehabilitated can go on to be productive, peaceful members of society. It is the hope of the medical and law enforcement communities that in turning the tide toward treatment, more of these individuals will have healthy, happy lives.