Choosing the Right Elements for Window Treatments in Bradenton, FL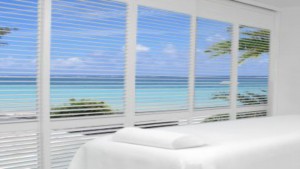 The prospect of moving into a new home is exciting, but there is a lot of work to do. The new place does not come with Window Treatments Bradenton FL, and the ones that the new owner currently uses are not suitable. That means finding the right elements to dress those windows. Here are some tips that will help.
Choosing the Right Blinds
Blinds are effective elements of Window Treatments Bradenton FL for several reasons. One is that they provide the opportunity to have plenty of privacy when the desire arises. Not everyone likes feeling as if they are on display once the sun goes down. Blinds on each of the windows help to create an effective barrier and prevent people walking by from peering inside and seeing what is going on.
The blinds also make it possible to keep the look of the windows uniform from the outside. No matter what other colors are used for panels in each room, the look will be the same from street level. This helps to give the home a more unified appearance.
Of course, the blinds can be adjusted to let in all the sunlight desired, temper the amount of light when needed and, in general, put the homeowner in complete control. That one benefit alone makes them worthy of inclusion in a window treatment.
Style Options
Some people love ornate treatments while others opt for something simple. Always go with something that is in line with the other elements in the room. Contemporary furnishings call for the use of simple panels that pick up on or more of the colors used in the space. Adding a valance or cornice board will work if panels do not seem to be enough. Layered treatments work very well when the decor of the room is more formal.
For new homeowners who are not sure how to create the right treatments, visit Blindsanddesignsofflorida.com today and take a look at the products offered. With a little help from a professional, it will not take long to come up with panels and other elements that provide the ideal combination of function, color, and style.