Aluminum Round Bar – Characteristics and Industries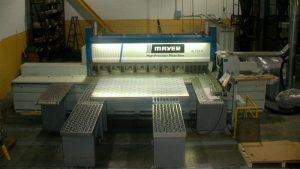 If you are the owner or operator of a manufacturing or industrial facility or plant that produces components are products, it is vital that the equipment and machinery you use in your processes is durable and strong enough to function in a safe and efficient manner. You may also need parts that are strong and lightweight at the same time, as well as corrosion resistant, in order to fulfill your project's requirements. Aluminum round bar can fulfill the needs of many applications with its various beneficial characteristics.
Features of Aluminum Round Bars
Another name for this bar is aluminum round rod. Made from aluminum, it possesses characteristics such as formability, corrosion resistance, machinability, and weldability. It is a popular material in shape due to its tensile strength, fatigue resistance, high strength to weight ratio, rigidity, and sheer strength these bars possess very good machinability characteristics that make them highly suitable for custom part manufacturing. As well, they resist stress cracking very well and are also nonmagnetic and easy to saw. An experienced aluminum supplier may have the perfect aluminum round bar stock you need in inventory.
Industries That Benefit
High strength aluminum in the form of round bars can be applied to the aerospace industry as well as the marine industry. In the latter industry, these bars are highly effective for corrosion resistance. Additional industries benefiting from round bars made from aluminum include the computer industry and transportation industry. Due to the light weighting corrosion resistant properties, these precision parts can be of benefit to a wide range of applications. Some of the specific uses of these bars include functioning as bolts, pistons, hydraulic body parts, pins, ornamental products, trim knots, hardware and braces, supports, and other structural components.
Sawing and Additional Services
A number of different lengths and sizes are available in aluminum round bar for various industry applications. An experienced aluminum supplier can cut your bar to the required length in order to fulfill the specifications of your application. Additional processing services from your supplier, such as heat treating, grinding, and machining can provide you with further benefits.
To gain access to the aluminum round bars and other shapes you need to meet the needs of your project, contact reliable and experienced aluminum company today to get started.